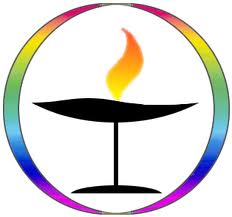 The UUFP is a Welcoming Congregation.  The Welcoming Congregation Program is a volunteer program for Unitarian Universalist congregations that want to take intentional steps to become more welcoming and inclusive of people with marginalized sexual orientations and gender identities.
First launched in 1990, the program grew out of an understanding that widespread prejudices and ignorance about lesbian, gay, bisexual, transgender, and queer (LGBTQ) people existed within Unitarian Universalism, which resulted in the exclusion of LGBTQ people from our congregations.
Today, 66% of U.S. Unitarian Universalist (UU) congregations and 94% of Canadian UU congregations are recognized as Welcoming Congregations. The program is supported by LGBTQ Ministries.