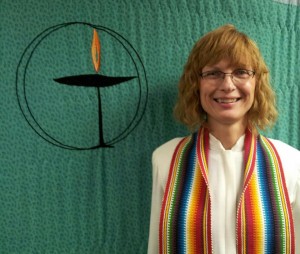 Welcome to UUFP!  I'm glad you've decided to visit our website.  The Unitarian Universalist Fellowship of the Poconos (which we usually call "UUFP," or, simply, "the Fellowship,") is a community of religiously liberal people.  It's a place where we come together to explore our understandings of the important questions in life:  What does it mean to be human? Why are we here?  What gives my life meaning?
I find this congregation to be a warm and welcoming group.  Our fellowship is a place where guests, newcomers, friends and long-time members alike can worship, experience spiritual growth and learning, and strive to make our world a better place.  Unitarian Universalism is a living tradition, meaning that we are open to growth and change:  revelation is not sealed.  Here we are encouraged to develop and clarify our own beliefs, and we support and nurture each other on our spiritual journeys.
We have an excellent Religious Education program for our children, which we are continually expanding as the number of children participating grows.  In the current curriculum, our children have been exploring moral values through listening to stories, responding to open-ended questions, playing games and working on projects.  There are also many learning opportunities for adults which are scheduled throughout the year.
The social life of the fellowship includes coffee hour after our Sunday services, as well as events such as circle suppers in members' homes, and other special events, including picnics and retreats.  Whatever we do together, good food is always involved!
Whether you are a long-time Unitarian Universalist or you are new to this denomination, I want to personally welcome you to our fellowship and to encourage you to visit us to see what we're all about.  I recommend that you attend at least 3 or 4 services, as every service is a little bit different and, if you are coming from another religious tradition, you may feel at first a lack of familiar rituals and/or formality.  Unitarian Universalism is not a one-size-fits-all religious home. But, if you are someone who tends to think "outside the box" when it comes to spiritual matters, by coming regularly over a period of time, you may come to appreciate that, for what our services lack in overt ceremony, they more than make up for in the content and feeling generated by the spoken word and the music as well as the quiet, reflective moments.
I hope you will join us, and I look forward to meeting you!
In peace and love,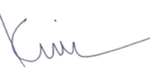 Rev. Kim D. Wilson