Please check this page for announcements for the "Circle Supper."  These are held at UUFP member homes, usually during September through June.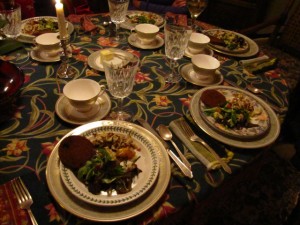 Circle Supper is a time of gathering, sharing and getting to know one another in a social setting.  If you've never been to one, it's a great opportunity for a bonding experience. We highly encourage newcomers to attend. A sign-up sheet will be provided at the back table in UUFP. See you there!
If anyone is interested in hosting or participating in our Circle Supper, please see Julie Estorque after the Sunday service.