Old Tyme Radio Show
FRIDAY EVENING, NOVEMBER 2 AT 7:30 PM  AND SATURDAY AFTERNOON, NOVEMBER 3, AT 2 PM:  UUFP'S KALEIDOSCOPE PLAYERS WILL PRESENT "AN OLDE TYME RADIO SHOW:  A LIVE THEATER EXPERIENCE."  
Please join the Players for a fun night that brings back the golden age of radio with a variety of skits and songs.  UUFP's drama group, led by Jan Julia, has been working hard to put together this show, which is a fundraiser for UUFP.  Please bring your family and friends!  Kids will love it too!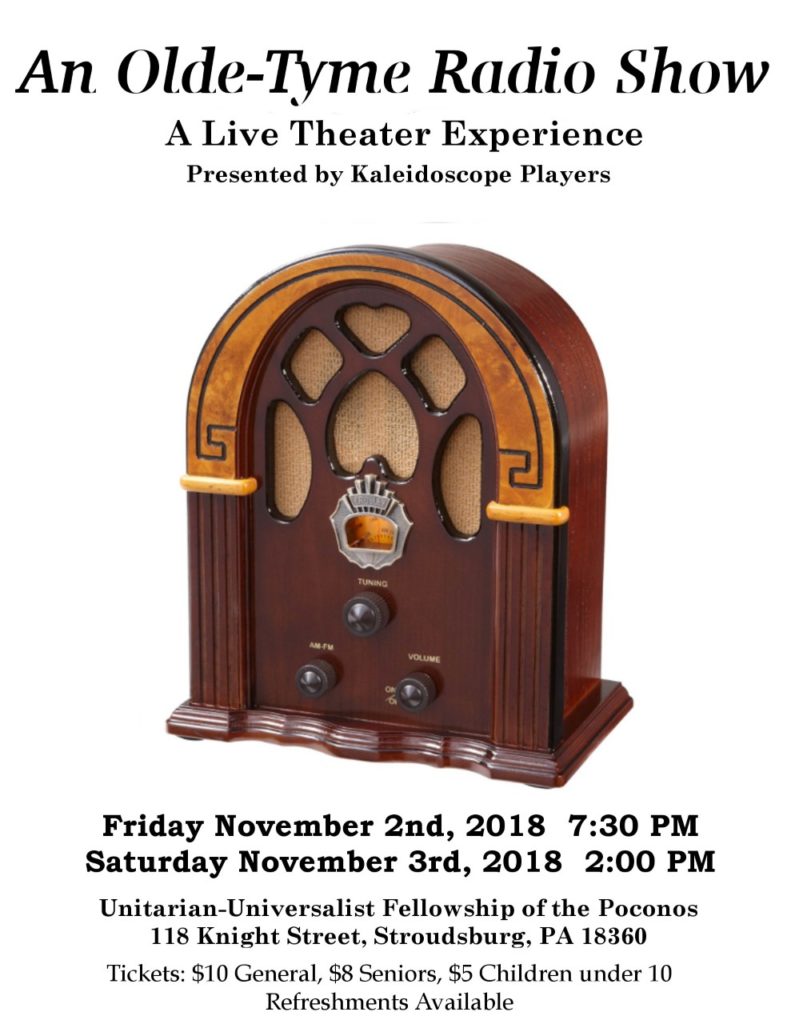 A Common Read
Begins in October 2018 — A Common Read invites participants to read and discuss the same book in a given period. A Common Read can build community in our county by giving diverse people a shared experience, shared language, and a basis for deep, meaningful conversations.
Discussion group to begin in October. Join the conversation. Learn more here.
Women's Wellness Weekend
March 29-31, 2019 —  Women's Wellness Weekend:  The UUFP Women's Circle invites all women to join them at this wonderful weekend getaway next March at the Frost Valley YWCA in Claryville, NY (about a 2 hr. drive from Poconos).  Please see the PDF flyer for all the details.